American Water Works Association (AWWAIndia)

Established in 1881 at St. Louis, the American Water Works Association is the largest nonprofit, scientific and educational association dedicated to managing and treating water, the world's most important resource. With approximately 50,000 members, AWWA provides solutions to improve public health, protect the environment, strengthen the economy and enhance our quality of life. AWWAIndia is a community of the American Water Works Association (AWWA). AWWAIndia is the first international office outside of North America with which it brings its vision for the preservation, management and distribution of clean water throughout India.

Based in Mumbai, AWWAIndia, serves water and wastewater professionals throughout India. Membership in AWWAIndia provides professionals with access to the latest pertinent information from Indian water utilities, service providers, educators, and other members, as well as place you in the AWWAIndia community.

Please visit www.awwaindia.com for more information.
Aqua Foundation

Aqua Foundation- Serving Earth & Humanity by implementing intense philosophy of Love All, Feed All, Serve All. Aqua Foundation is a Non-Governmental Organization. It was founded in year 1998. The founding member and existing members of organization are committed to bring positive change in society and are contributing selflessly to various environmental and humanitarian causes.

The activities of Aqua Foundation include knowledge creation, information dissemination, research and education. The organization works through a diverse range of tools and techniques like' conferences, seminars, training programs, on-line learning, capacity building, community projects, school activities etc., with prime focus on Sustainability of Humanity and Environment.

The ever balanced, ever harmonized cycles & arrangements of nature have been greatly challenged and disturbed by humans in last century, which in turn pose a threat to their own survival. The organization has intensified its efforts and actions to reverse these damages and work towards a sustainable living, in oneness with fellow humans, other living beings, plants and nature. The ultimate goal of the organization is to ensure man & nature's long-term future.

Please visit www.aquafoundation.in for more information.
IAPMO

IAPMO is a 91 year old Non Government and Nonprofit organization serving the industry, has its worldwide presence with world HQ at California-USA, known all over the world for its Uniform Codes and Education Programmes in Plumbing and Mechanical.

IAPMO-I is an Indian Corporation established to develop and promote Uniform Plumbing & Mechanical HVAC code for the installation of plumbing, drinking water and sanitation, HVAC Systems, Air Management and Indoor Air Quality management, and is dedicated to advance the latest and most up to date methods of IAQ & sanitation in India. IAPMO have a strong cooperative presence in the nation of India and partnered with the Indian Plumbing Association (IPA) to develop a Uniform Plumbing Code for the nation.

Please visit www.iapmo.org for more information.
Water Digest

Water Digest is the de facto media outlet for the water industry in India. We publish a recurring magazine and also organise an annual awards function. In addition, we organise various conferences and seminars from time to time on the subject of Water Conservation and Wastewater Management.

Please visit www.thewaterdigest.com for more information.
Water Quality Association


Please visit www.wqa.org for more information.
3R Waste

3R WASTE Foundation is established as a not-for-profit organisation under Section 8 of the Company's Act 2013 with the purpose of addressing directly local challenges in sanitation and solid waste management with WASTE's global experience and comprehensive expertise.

Their focus is on building the capacity and provide proper guidance of Urban Local Bodies so as to make them efficient in managing the solid waste generated in their respective cities and towns.

Please visit www.waste.nl/en for more information.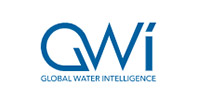 Global Water Intelligence

Global Water Intelligence publishes newsletters and reports providing analysis and strategic data on the international water market. Its flagship publication, the monthly industry journal Global Water Intelligence (GWI), has established itself as the market-leading publication for developers, suppliers, financiers, governments, utilities and municipalities seeking information and analysis on water projects with an element of private sector participation.

Please visit www.globalwaterintel.com for more information.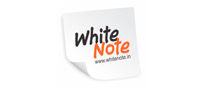 White Note

White Note is an online news publication that provides information, analysis and insights on the latest developments related to the technology and telecom industry. In an endeavour to provide readers balanced and distinctive coverage on different aspects of the ICT industry in India and abroad, White Note covers all the major trending topics. From IoT to Cloud computing, to smart city, its insights and informative content aims at enabling consumers to gather the market pulse related to various ICT verticals.

White Note is here to meet the growing appetite for quality content that aims to educate and inform techies and enthusiasts abut anything and everything on IT and telecom on a daily basis.

Please visit www.whitenote.in for more information.